Dealing With Depression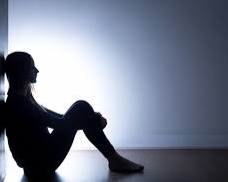 In honor of Mental Health Month, Hawkins Journalism student, Luis, interviewed Maria, a student friend of ours who was battling depression. Some ways people can deal with mental health is to seek help, don't be scared to speak up. Either talk to one of your family members, find a therapist, or even speak to the counselors at school.
We'd like to thank Maria, who felt comfortable enough to explain what it was like to deal with depression. Maria said "The worst part [of depression], being hard to get out of it."  No matter how or what you do, It's like you're just stuck in a black hole with no way out"Maria worked on herself and over time she did things that she enjoyed doing. She distanced herself from people who weren't good for her. She also used a journal to write down her feelings and express herself.  This helped her manage her depression.  She shared with us that she fell into depression over a guy.  Their relationship had just messed her up emotionally and left her with the feeling of her being alone at all times.
"
people should ask for the help they need right away
— Maria
What she learned from this experience is that that people should ask for the help they need right away and learn how to put themselves first.When we asked how she is feeling now,  She told us she's feeling way better than she was when she was going through depression. She feels like she got her spark back!
Here is some advice from our friend Maria.   Seek the help of counselors or friends.  Don't be afraid to express yourself.  Distance yourself from people that aren't good for you, and learn how to put yourself first. Hawkins High School has counselors in our Mental Health Center that can help you whenever you have emotional issues or questions about mental health.
Until next time. Be sure to take care of yourself.